Rishi Simha: Co-president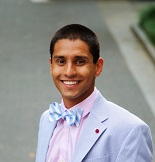 Rishi is on a mission to combat climate change. He currently works in corporate finance for SolarCity, informing executive decision-making with quantitative analyses. He has worn many hats such as running the firm's cash forecast, managing an 8-figure revolving credit facility, and evaluating the economics of solar installations across dozens of states.
Prior to SolarCity, Rishi worked on BlackRock's Multi-Asset Solutions team analyzing the competitive positioning of its mutual funds and helping launch www.blackrock.com/charts. Rishi earned a B.S. in Economics from the University of Pennsylvania's Wharton School. In his spare time, Rishi enjoys playing basketball, exploring new restaurants with friends, and recruiting people to join the renewable revolution.
Nikhil Gargeya: Chief Financial Officer
Nikhil works as an Analyst at Siemens TTB, an external innovation and venture group within Siemens. Siemens TTB partners with startups developing solutions in technology areas relevant to Siemens. Nikhil's work is at the intersection of technology trend evaluation, startup scouting, business development, and project due diligence. His topics of focus include smartgrid software, and the Internet of Things (IoT) as it relates to industrial automation and energy.His involvement and interest in energy stems from his time at school: as an undergrad, he was involved with grid research at Lawrence Berkeley National Lab (LBNL), was on the undergraduate leadership team of the Berkeley Energy and Resources Collaborative (BERC), and was on the first UC Berkeley Solar Spring Break team to install a rooftop solar array with GRID Alternatives.
Nikhil holds a B.S. in Environmental Science (physical science concentration) from UC Berkeley. In his free time, he enjoys hiking, and reading about politics, South Asian history, and the environment.
Brandon Levy: VP, Marketing and Communications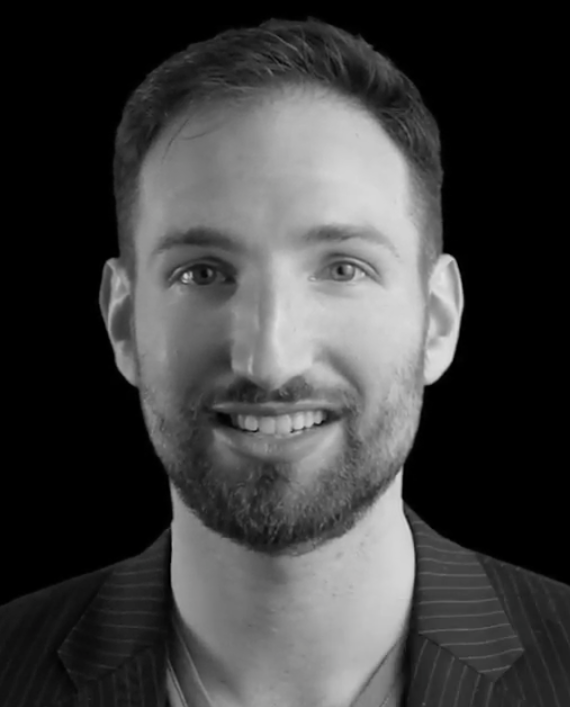 Brandon is a strategist focused on market-based solutions to climate change. At the California Clean Energy Fund (CalCEF), Brandon helps manage CalSEED, a funding and professional development program for innovators and entrepreneurs working to bring early-stage clean energy concepts to market. Prior to CalCEF, Brandon worked as a consultant for 3Degrees and Alameda County Sustainability and as a Sr. Account Executive for NTENT.
Brandon holds an M.B.A. in Sustainable Management from the Presidio Graduate School and a B.A. in International Affairs from the George Washington University. His biggest passion is listening to and creating music, traveling, playing basketball, and engaging in contemplative practices.
 
Buck Endeman: Secretary
Buck Endemann is a partner at K&L Gates LLP, an international law firm with a particular focus on helping businesses achieve their energy and environmental priorities. Located in the San Francisco office,Buck helps clients build, buy, finance, and sell renewable and traditional energy assets and the energy and environmental attributes that those assets generate. Buck also provides comprehensive environmental counseling on infrastructure, remediation, and redevelopment projects, including advice on air, water, species, and waste compliance issues, and represents clients in related litigation. Prior to joining K&L Gates, Buck practiced in the San Francisco office of Paul Hastings and the San Diego office of Latham & Watkins.
Buck is a frequent writer and speaker on a variety of energy related topics, with a recent focus on California's energy storage policies. He is a proud graduate of the University of San Diego School of Law, where he served as lead editor of the Law Review , and spent his first year out of law school clerking for U.S. District Judge Thomas J. Whelan in the Southern District of California. Buck has served on the USD Law alumni board for several years, and has worked extensively with the KIPP network of charter schools.
Marisa Sweeney: Co-president
Marisa Sweeney is an Investment Associate on the underwriting team at Generate Capital, a specialty finance company based in San Francisco, California, that partners with project developers and technology manufacturers in the renewable energy, technology, and sustainability sectors. At Generate, she focuses on financing solar PV projects across the US.
Prior to Generate, Marisa worked in New York as a strategy analyst at Onyx Renewable Partners, a Blackstone Portfolio Company. At Onyx, she worked on the acquisition of a portfolio of US C&I assets from SunEdison. Marisa started her career at Goldman Sachs as a credit analyst.
Marisa has a B.A in Politics Philosophy and Law and a B.S. in Management/Finance from Binghamton University (SUNY). Marisa is a yogi and casual jogger who never turns down the opportunity to try new food!
reena fram: VP, Strategic Growth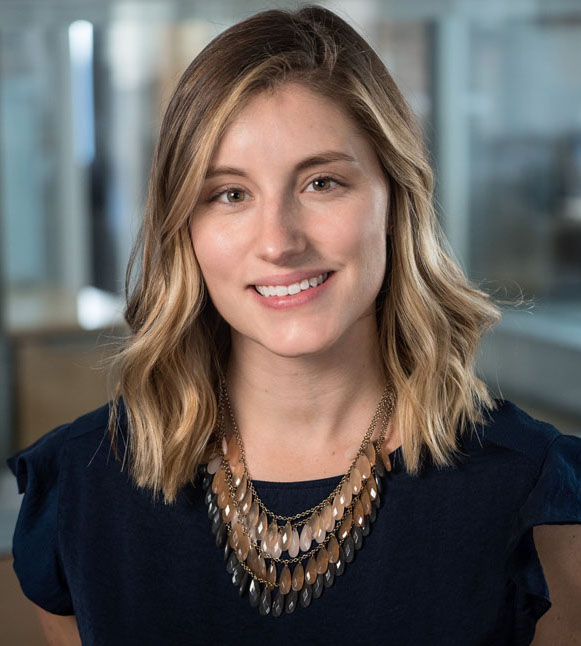 Reena manages grants and coordinates clean energy advocates at Energy Foundation, a clean energy grant maker. At EF, she supports the States and Regions Program, coordinating regional teams around clean energy strategy development, cohesive grant making across regions, and fundraising for the field. Her passion for clean energy stems from growing up in California's central valley, a region impacted heavily by poor air quality, and from a year abroad in Berlin gaining exposure to clean energy technologies.
Reena earned her B.A. in Political Science and German from the University of California, Santa Barbara. In her free time, you can find her skiing in Tahoe, hiking the beautiful Bay Area trails, or chowing down at Oakland's many restaurants.
Monica Testa: VP, Partnerships
Monica is a Project Originator for NextEra Energy Resources, a leading renewable energy developer and the world's largest generator of energy from the wind and sun, with over 16 GW in operation. Monica is focused on generating and executing 1-20MW solar PV and energy storage deals for utility, municipal, and corporate clients in the Western U.S. Prior to joining NextEra, Monica earned her Master's Degree in Energy & Resources at UC Berkeley and worked at the California Public Utilities Commission. At the CPUC, she focused primarily on the Long Term Procurement Planning and Electric Vehicle Pilot Program proceedings.
Monica moved to the Bay Area from Vermont, where she worked as an Associate Project manager for Efficiency Vermont, focused on helping contractors certify residential new construction projects under the national Energy Star for Homes certification. She spends her free outside or curled up with a good book. You can usually find her snowboarding, surfing, hiking, and exploring –she enjoys both mountains and urban landscapes, near and far.